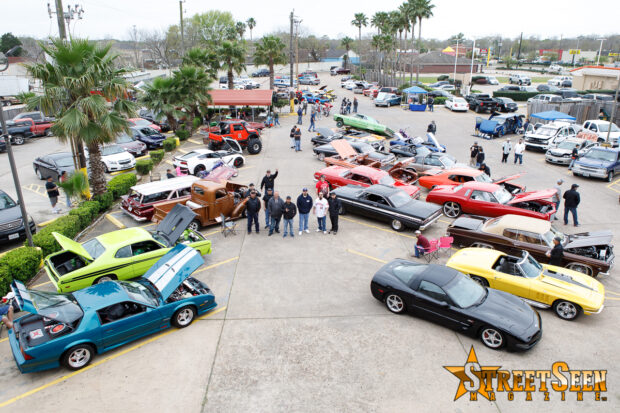 In 2018, The Ritz Cabaret in Houston, Texas, hosted a car and truck show after at least 15 years since hosting their first one. The event had some support from local clubs and riders, but the weather forecast proved to be the bad luck that kept it from being a great event. The Ritz crew knew that hosting a successful event would be possible if only the weather cooperated. The decision was made to skip September in 2019 and attempt the show again in the first weekend in March of 2020.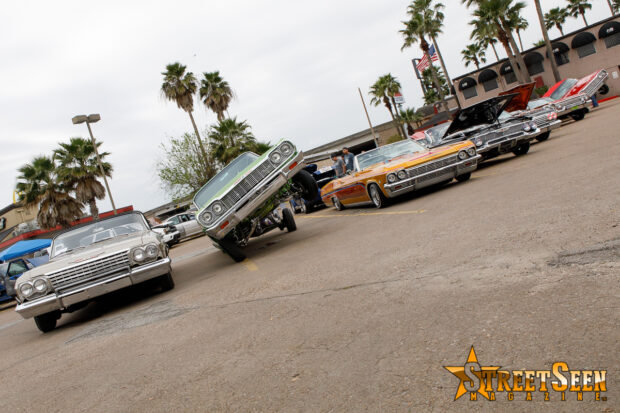 The decision to move the date would prove to be a good move. Though somewhat windy, the weather was pretty good for a day full of custom and restored rides decorating the Ritz parking lot. Many local riders and clubs came out to show support. There were a variety of genres of vehicles on display to satisfy any auto enthusiast's taste.
Even though the Ritz is a business that caters to adults over 21 indoors, outdoors, the event was a family affair with many people bringing their young ones out. There was music provided throughout the day and food being served up on the grill. Everyone would say this was a successful turnout and the crew from the Ritz can't wait to do it again soon.