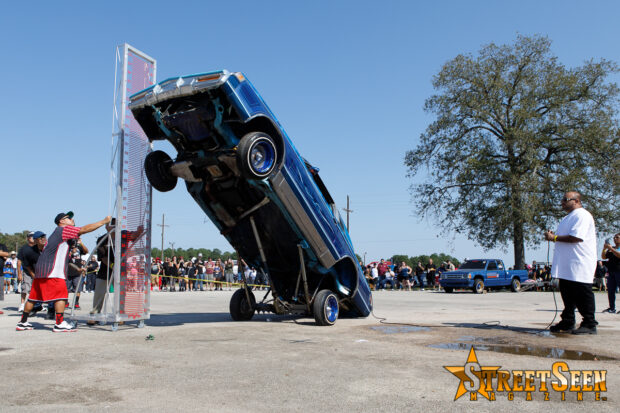 Photos by Marz Chavarria, Jr. & StreetSeen Staff
This pandemic has completely turned the 2020 car show season upside down on top of everything else in this world. While everyone was planning early this year on hitting up several events, Covid 19 had other plans. Slowly but surely, we witnessed event after event getting cancelled or postponed as the year progressed. The spring and summer of 2020 have come and gone with riders being stuck at home quarantining while their rides begged to be driven. Several smaller events were able to take place, while drive by shows and birthday cruises became a thing.
Planning a show under these conditions can be very stressful for any car show promoter or car club. How about planning a car show tour? This was the dilemma that Jon Chuck, CEO of the WEGO Tour was facing all year. "2020 started like every other year as we prepared to kickoff the annual WEGO Tour, when covid changed everything. Starting in March, basically, everything got cancelled. We had to sit and wait for months to see what would happen," said Chuck.
Luckily, there was still a car show season to be had; albeit slightly altered. "Most shows this year had to be moved outside of the bigger cities into the smaller communities," said Chuck. WEGO's LMP Show, the last show of their car show calendar and the grand finale of the tour, was still on the schedule. The show was set to take place at the Pasadena Convention Center as it had for the last several car show seasons. This year, due to availability, the show was taking place in October. As the date drew nearer, everyone prepared their rides and made hotel reservations. "Once we knew there was going to be some type of show season, it was time to plan the Houston Super Show (and WEGO tour finale)," Chuck said, "Around this time, the Pasadena Convention Center told us they were reopened and able to have shows again. And there, the show was booked and planning began for October 11th."
At the 11th hour, a major issue arose. "Everything was coming together perfectly as we approached October 11th. Then, on October 1st, we got the email stating Harris County would not allow the show due to covid." Chuck said, "We got cancelled 10 days before the event." This left WEGO without a venue to host event. Things were looking grim at this point. Less than two weeks until the scheduled date, and with pre-registrations from other states, Jon had to think fast. "The TLM guys and Juan Galvan [of Krazy Toyz Car Club] quickly got us in contact with Montgomery County Fairgrounds and they came through and allowed us to have the event on short notice," said Chuck.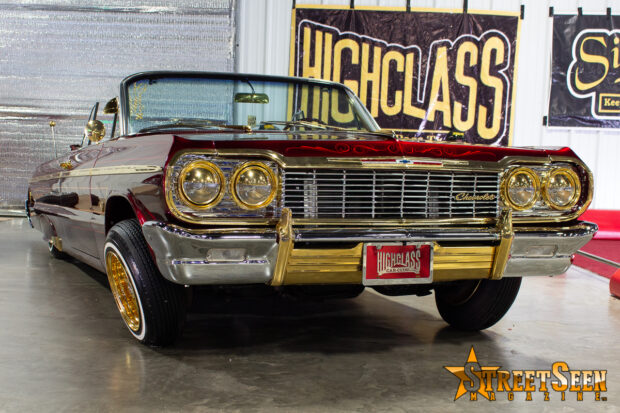 It was an hour drive north from the original location, a minor inconvenience for most, but the show would indeed go on. With a major change like a venue swap, it's only natural to expect it to affect your numbers; spectator attendance and vehicle entries. "On the day of the event, we were pleasantly surprised, as over 375 entries came out to compete with over 250 awards up for grabs. Not only were people competing at the show to see who was the best in Texas, but it also served as the WEGO tour finale; crowning this years champions," said Chuck.
Many of the biggest names we've come to know well showed strong with many entries. It was a veritable who's who of the Texas car show scene. "The show got a great turnout from Rollerz Only, Trillest, Hands Full of Cash, Swift, High Class, Los Primos Trucking, Nokturnal, and Still Rollin', " Chuck said, "It was exciting to see the lowriders, custom cars, custom trucks, lifted trucks, bikes, and motorcycles all out there competing with participants from across Texas, Oklahoma, and Arizona."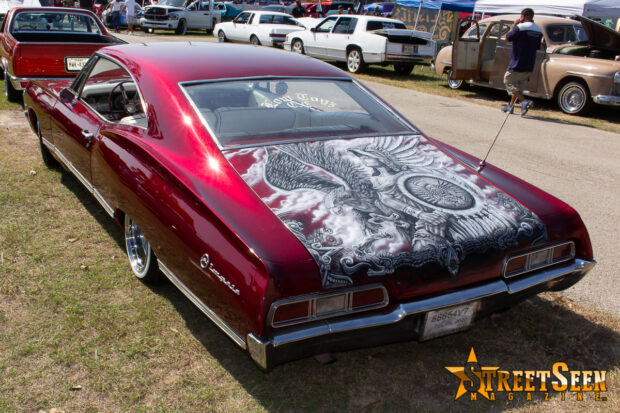 In the end champions were crowned, new WEGO hall of fame members were announced, and a great day was had. Chuck said, "We can't wait to see everyone again in 2021 (hopefully, without all the covid stuff)."
Here's to hoping that 2021 is a better year for the scene than this year.