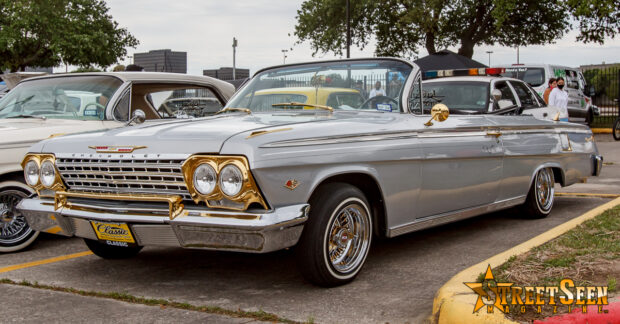 Photos by Tripod Todd
The last time we caught up with Still Rollin' Car Club was in February of 2020, a split second before covid became a a full blown pandemic. That would have been their 2nd Annual car show at the Zum Barrel Restaurant. Many months of not doing much at all was on the agenda for everyone on the planet between that show and this one. As covid restrictions began to thaw, we started seeing posts on social media about meetups that were slowly being planned before the city was giving a full green light for public gatherings.
We weren't 100% if the show would be allowed to take place or not due to the day to day changes that were taking place as we came out of the darkest part of the pandemic. Luckily, the show was able to take place and friends we hadn't seen in months came out to spend some quality car time with one another. It felt good to be back at it. Shout out to James Hinojosa and the Still Rollin' crew for getting things going again.