40 and a 5th Car Show 2015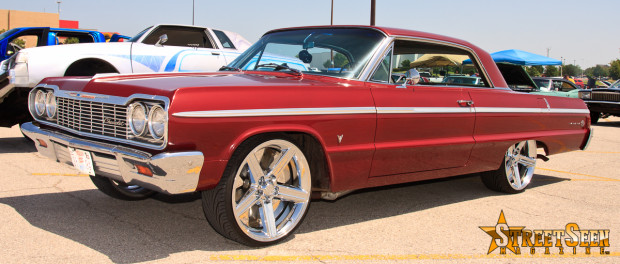 We've said it more times than we can remember. Oklahoma City is like a second home to us. All the love we get while in the Sooner State is a huge motivation for us to return to the city.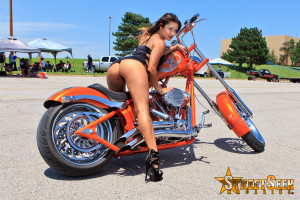 We're happy when we have the opportunity to see friends that have pretty much become family to us. The 40 and a 5th Car Club has attended every event we've ever covered in Oklahoma as well as most on the WEGO Tour. When they asked us to come out to their event in July of last year, we gave them an automatic yes.
The weather was perfect for a gathering among friends on a Saturday afternoon. Though not a huge event, we saw some riders come from as far away as Corpus Christi, Texas to make it out and show their support. With meat on the grill, music on the decks, and bounce houses for the kids, the day was set for some car show fun in the Oklahoma sun.
Though "Oklas", as the locals call it, does not automatically come to mind when you think of custom cars, it does have its fair share of hard hitters that call it home. For example, Illegal Toys' high in the sky pick up hopper that doesn't even blink when the boys from Rollerz Only Wichita Chapter bring down one of several hoppers in their arsenal. In the end, it's all about showmanship. We'd like to thank the 40 and a 5th family for giving us yet another reason to visit our home away from home. We'll see everyone again this car show season.