Bull Rush – 1979 Schwinn Fastback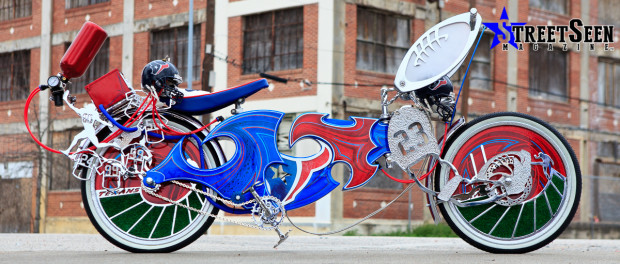 Story by Jeff Ermann / [email protected]
Isaac has built custom bikes before, but when he began his latest project, he wanted to create something combining his two biggest hobbies: bikes and football. More specifically, his favorite team, the Houston Texans.
The result was the WEGO Stock 2 Stun winning "Bull Rush", a '79 Schwinn Fastback with football trinkets intertwined throughout. Right down to the rims, which are covered in green astroturf with white lines, giving it the appearance of a football field. "We came up with the idea to do it a few years back, just so we had something to rep the club while tailgating," says Isaac, a member of Legions Bike Club in Houston. "I didn't get to take it to a game because it was raining when we planned on taking it, but the response was huge. We won the People's Choice Award at our first show."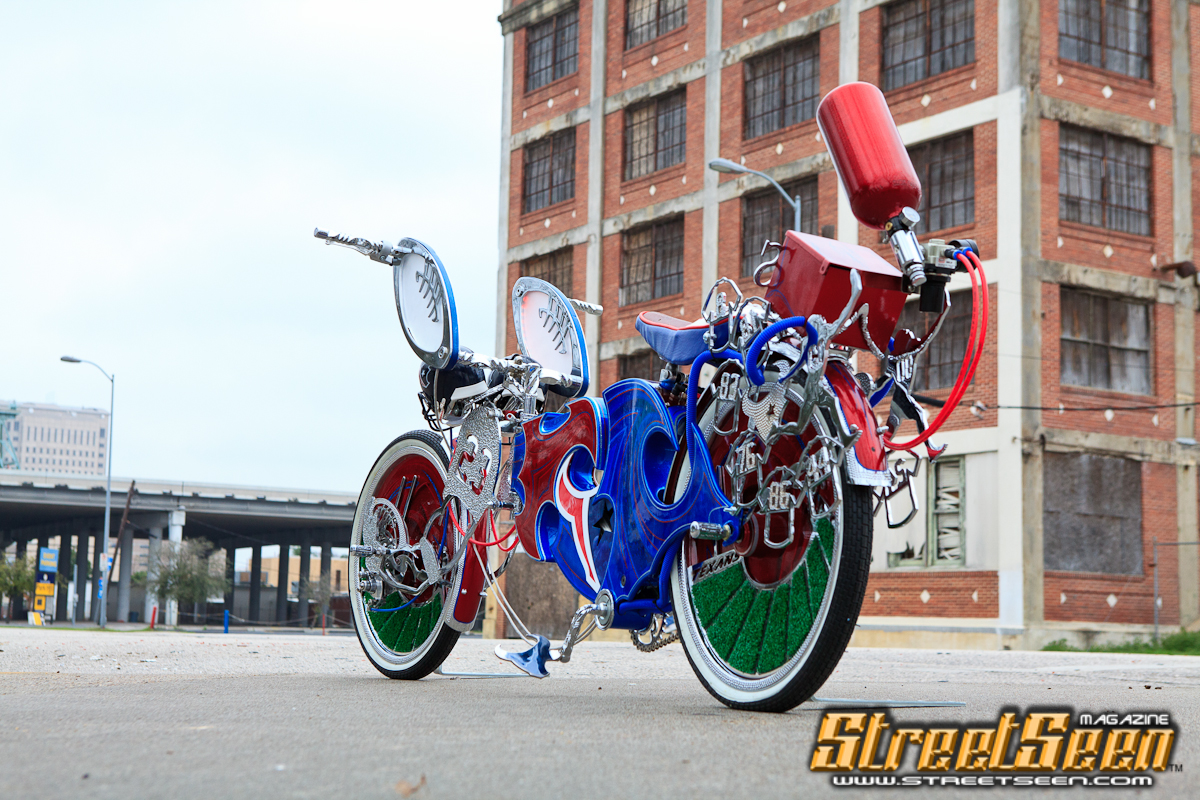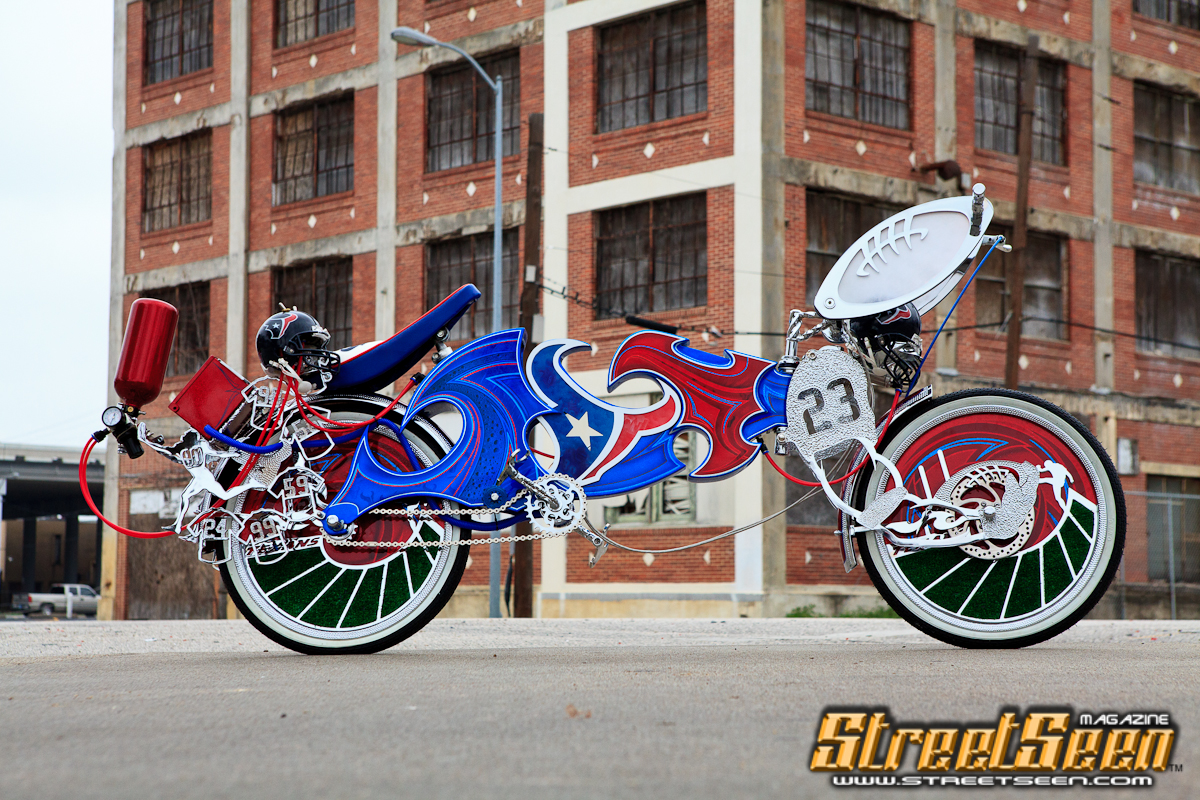 The sissy bar is emblazoned with the jersey numbers of the Texans' best defensive players, while the other honors the team's offensive stars. Texans logos can be found on several parts of the bike, which was done with help from friends all over the country:
Isaac credits the design work to Just DEE-Zines. The twisted football-styled, laser-cut inserts on the handlebars were created by Darin Hagadorn, who goes by "DTwist." Tony Ortega of FNT Metal Works in Arizona also worked on the bike, as did David Reyes, who's based in Compton, Calif., and did much of the laser-cut parts.
Isaac shipped the bike to Bennie Padilla in Oregon for the engraving and used Marco Garcia's shop Marcustoms in Houston as a work site; Garcia also helped with the welding work . He also got help from Michael Cato, or "Sic 713," and was sponsored by Danny Pechal.
The blue vinyl seat of Bull Rush, which is coated in a mix of alternating candy apple red and blue-orient and cobalt blue, is made from an actual football. The nod for that creation goes to Ramon's Upholstery. "I just took him a football and he cut it and made a seat out of it," Isaac said.
Isaac doesn't ride his bike around for fear of dinging it up, but he's looking forward to unveiling it next season at a Texans game. "I'm so happy with the final outcome," he says. "I don't think there's anything else like it out there."