Double Take – 1985 Cadillac Fleetwood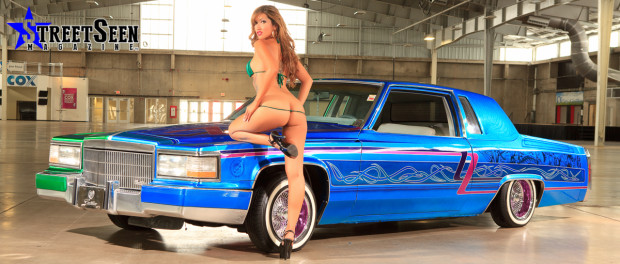 Story by Jeff Ermann • [email protected]
Martin Julian's got one of the nicest lowriders in Oklahoma, an '85 Cadillac Fleetwood that's taken first place at every show he's attended, but it almost never happened.
"I actually sold it to my cousin a few years ago, but he was overseas doing a tour in Iraq," Julian says. "When he sees it, he says he kind of wishes he had it."
And he's not alone. Julian's ride is a mix of classic Caddy and modern reworking, most notably his two-tone paint job. Unlike your traditional paint job, which incorporates multiple colors evenly, his car's coated in candy Oriental Blue on one side and candy Organic Green on the other. The green side's got gold graphics and the blue side's splashed with violet, with the wheels painted to match the graphics on each side.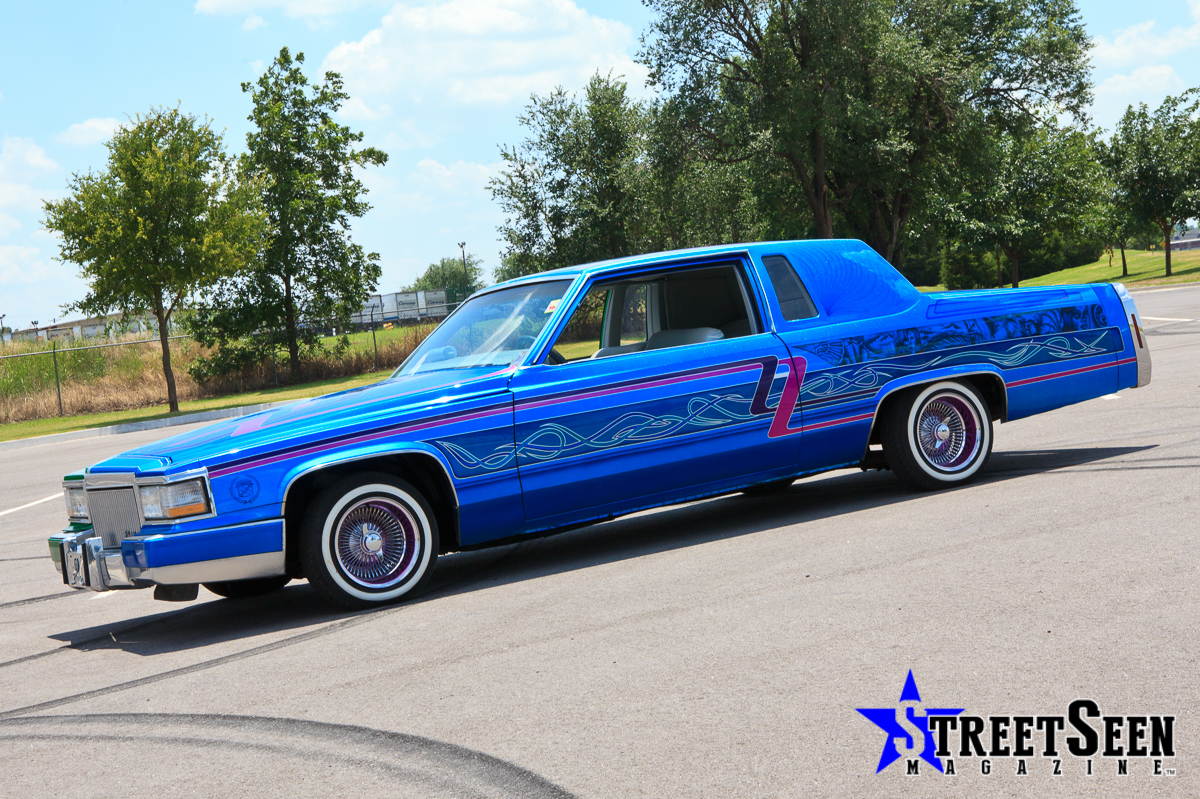 "I saw one that was black and red and I liked it, so I made it like that, just a little more crazy," he says.
Another unique touch is located under the hood, where Julian and his cousins – Caspy, David, Pepe, and "Shotgun" – cut four separate metal panels so that when you open it up, virtually everything but the re-worked Chevy 350 engine is invisible.
"You can't see the radiator or the batteries or anything like that. It's a clean look," he said. "We made it all out of metal. People like that."
You can, however, see the air-breather cover, emblazoned with a custom-painted Caddy logo. On the interior, Julian removed the air conditioner and stereo so that he could install a custom console – the car originally had a dash-connected console and bench seats – which encases a radio and 10-inch monitor. Doing this required him to cut the original blue seats, which he recovered in gray vinyl.
Julian built fiberglass panels for the doors, which in he planned to house speakers, but once he got done he liked the look too much to mess with it, instead putting them in the dash. "I just liked the look and the cleanliness [of the panels]," he explains.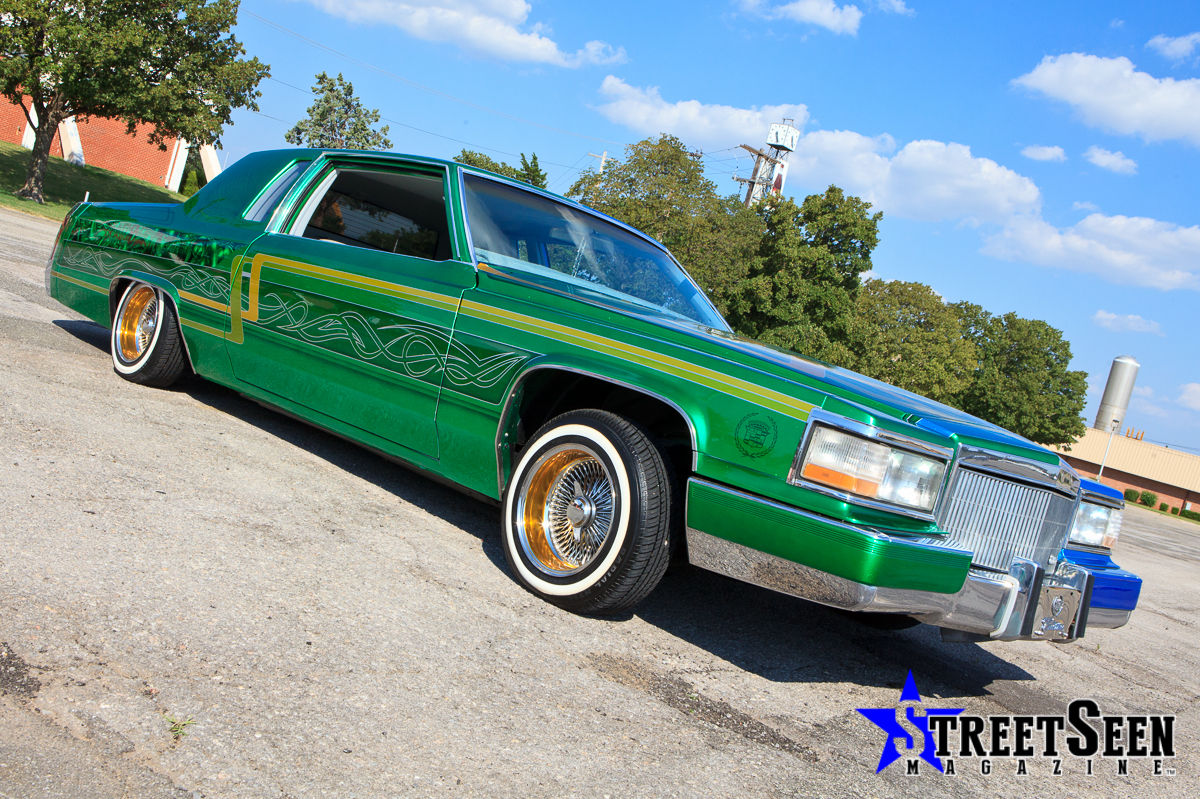 The audio-visual system is powered by three Kinetik batteries hidden in the trunk behind a 20-inch monitor and a 300-watt Kicker amp. Also in the back are two 12-inch Kicker speakers encased in  custom-made speaker boxes.
And Julian's Caddy gets its bounce from a whammy setup seamlessly installed in the trunk. "All the lines are hidden so it doesn't look like it's wired up or anything," Julian says.
In an effort to modernize the car's appearance, he also removed the headlights and taillights, replacing them with high-intensity super-blue lights in the front and LEDs in the back.
"Instead of four lights on the front and back, there's just one. There's no light bulbs at all now. It makes it look a little more modern," he says.
Julian couldn't have completed the car without the help of his cousins and Pablo, his clubmate in the Altus chapter of Illegal Toys, who allowed him use of his shop for much of the paint work. And of course, his significant other.
"I want to thank my girlfriend Jeanette for letting me take a lot of time off and spend a lot of money on it," he says. "I spent a lot of time away from home working on it … We stayed up, I think it was, two days straight finishing the paint job so it could be ready for the show."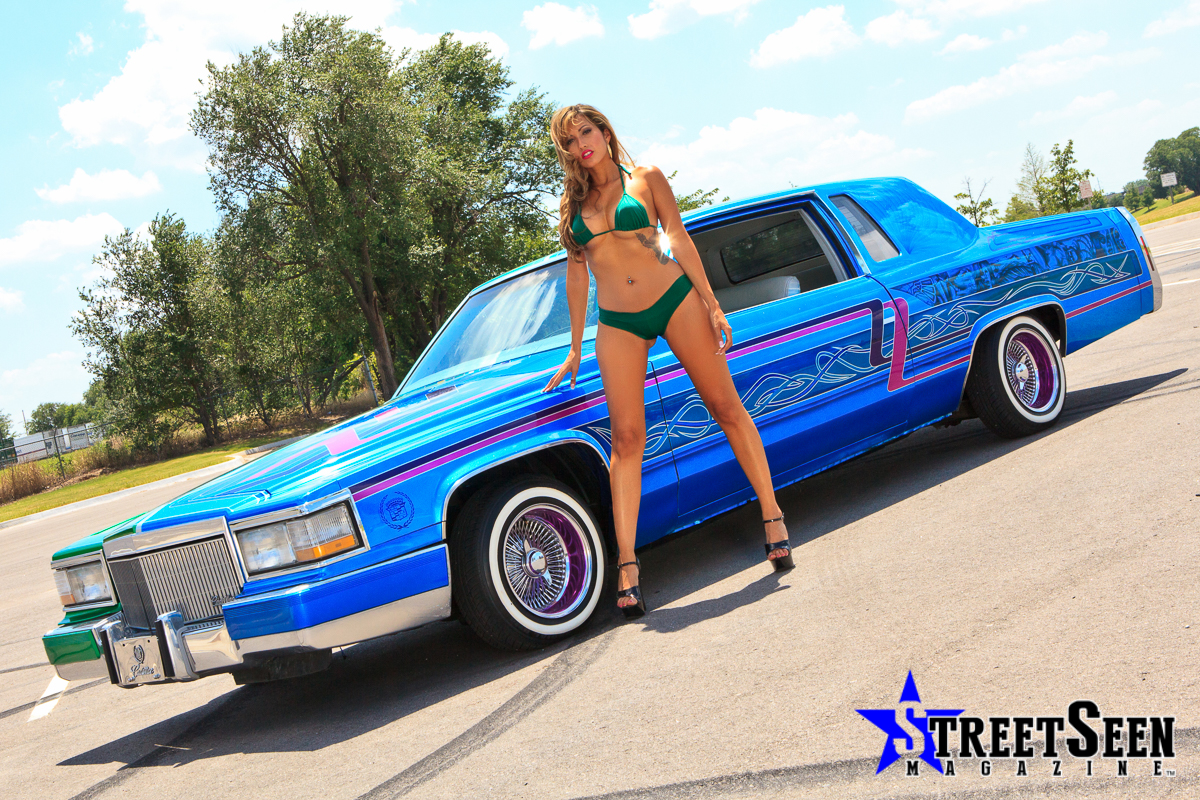 Despite all of the labor and cash Julian put into his ride, he's far from afraid to whip it around the block. That's why he never chromed the bottom; he didn't want a car that only existed on trailers and in showrooms. He tries to park it away from traffic in lots, but other than that, he's got no fear of dinging his prize-winning Fleetwood.
"I drive it as much as I can. Any chance I get, I drive it," he says. "For me to put all that time and money into it and not drive it, I'd rather enjoy it."
Model: Erica Sanchez