StreetSeen Magazine: Car Show Radio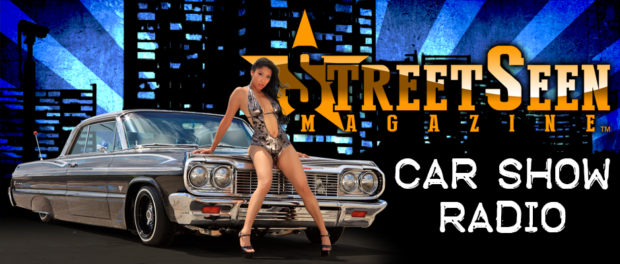 Villa Entertainment Company, Inc. is excited to announce that we will begin production on a weekly podcast for the car show culture this summer. 'StreetSeen Magazine: Car Show Radio' will be a one hour car show lifestyle themed entertainment and news podcast spotlighting the biggest, hottest, and most interesting names in the industry. The show will be hosted by StreetSeen Magazine publisher Jay Villa and up and coming StreetSeen Magazine Model Eden Ortiz.
The show is currently soliciting content from car show promoters, music artists, models, car clubs, builders, painters, and other individuals in the industry. If you or somebody you know would like to be featured in an upcoming episode, please send an email to [email protected] with the subject line Podcast.
Launch of the show is scheduled to be in late August, 2016.