Car Show Hotties Magazine Returns
The wildly successful title is back after a 3 year absence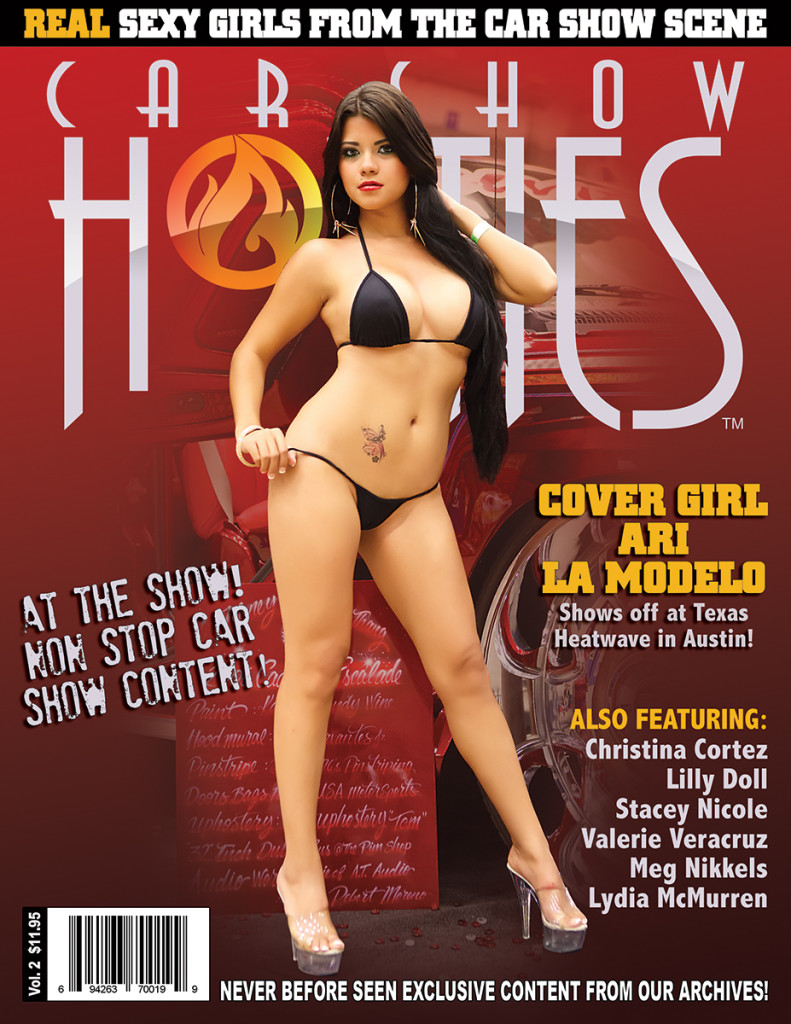 Houston, TX – After a 3 year absence since debuting in 2013, Villa Entertainment Company, Inc., publishers of StreetSeen Magazine, have finally set a date for the release of Car Show Hotties Volume 2. The wildly successful title is set to return on March 2nd, 2016, 3 years to the month of the release of the debut issue.
This volume is filled with all of the trademark "extreme bikini" sexiness that made the premier issue such a success. Unlike its predecessor, however, Volume 2 does not have any studio shots. All the content in this magazine is from car shows covered by StreetSeen Magazine over the years.
Popular names such as Ari La Modelo, Lilly Doll, and Valerie Veracruz all have an appearance in this issue. It will be a welcomed treat for fans who were hoping to see them in the debut issue.
When asked why there were no studio shots in this issue, CSH Publisher Jay Villa replied, "The girls in this issue have since moved on to other things in their careers and personal lives." "Since these models are very popular with our fans, we wanted to find a way to deliver some never before seen images from their time working with us." "We dug through our archives and came up with some of the hottest images that have never been seen before."
A fortunate sneak peek of the publication before its release brought up a nostalgic feeling of times past and gorgeous models no longer working in the car show scene. It is definitely a magazine most collectors should add to their library. The magazine is currently available for preorder-order through the shop page on StreetSeen.com (https://streetseen.com/shopstreetseen) for 11.95 plus shipping and handling.