Aztlan – 1985 Oldsmobile Cutlass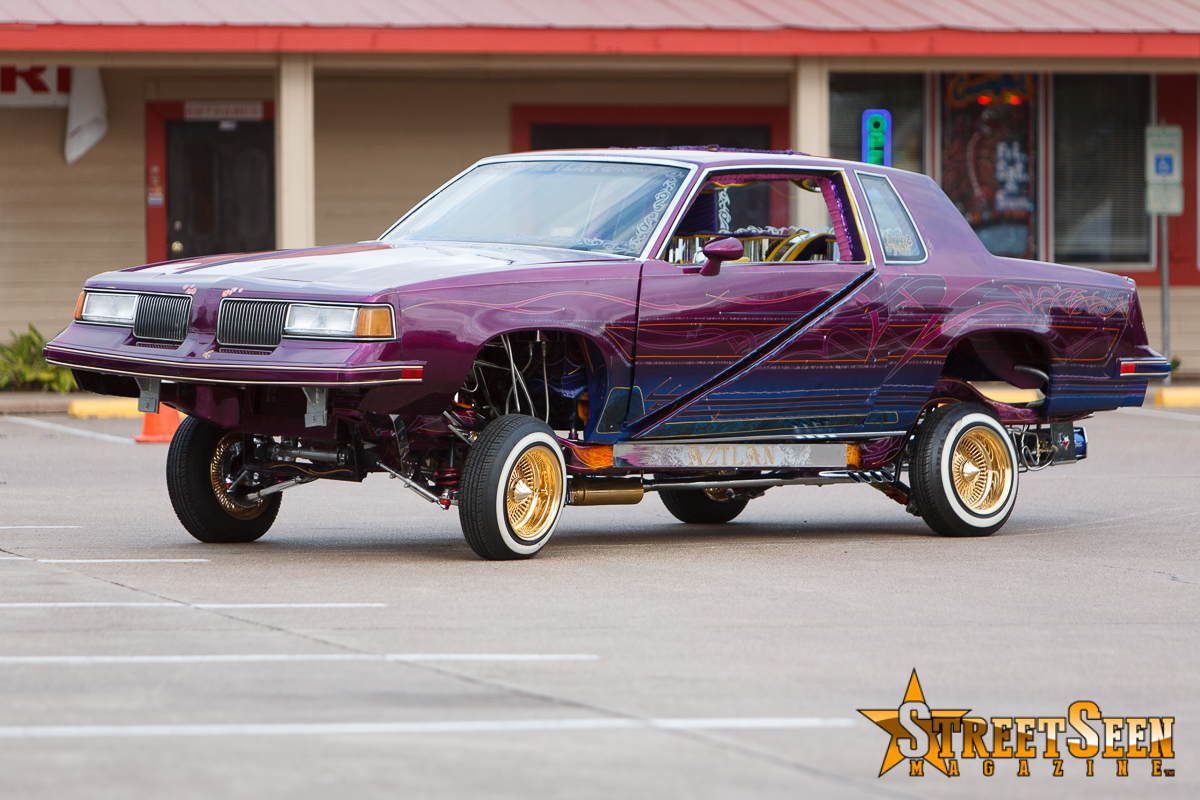 Manuel Vento, President of the Pasadena, TX chapter of Rollerz Only is the proud owner of this '85 Cutlass. It was painted in a candy violet and has a fully wrapped and molded frame by Fabian of Kandy Kustomz in Corpus Christi, TX. Jon Saenz also of Corpus Christi did the mural work.
Rabbit of All Pro in Houston did the audio and hydraulic systems, most of the modifications, and metal fabrication including: Suicide / tilt front end, suicide trunk, lambo / suicide doors, Jaguar rear end, LT-1 motor swap out of a corvette, twisted drive shaft and rear end control arms, and remote steering… there is no steering wheel in this vehicle!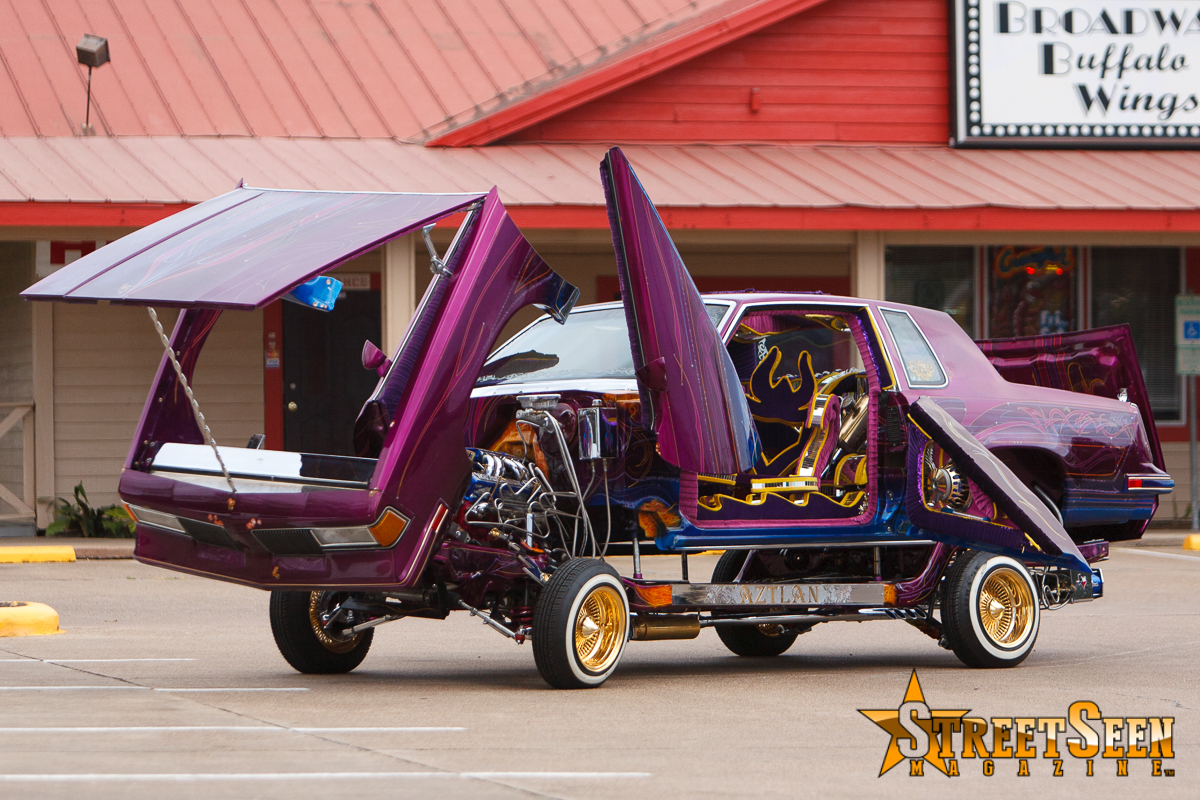 The entertainment system includes Three 8″ Audiobahn screens and four Audiobahn 12″ woofers. There is a six pump hydraulic setup; two for the body and one each for all four corners.
The custom engraving on the intake, valve covers, rear end, transmission, and hydraulic pumps was done by Cortez Engraving in Dallas, TX. The Cutlass sits on 13X7 all gold knock offs by Dayton.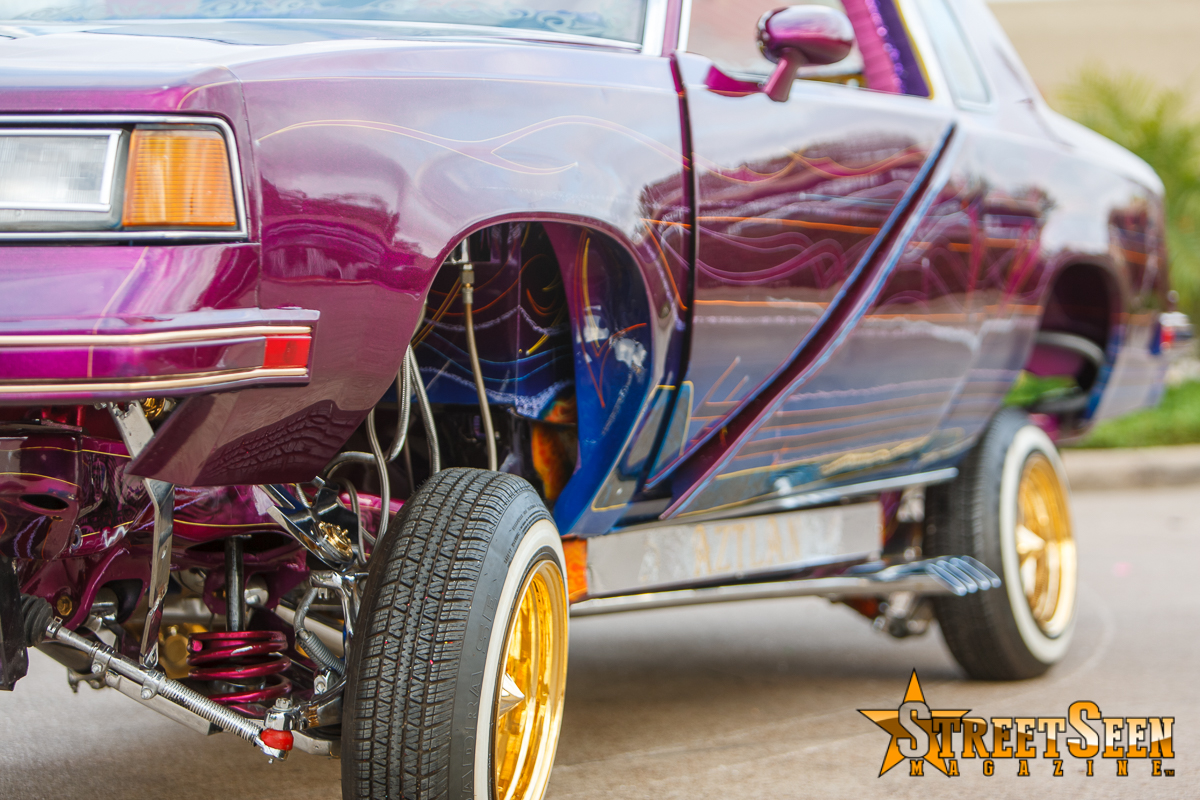 There are other modifications to note. The body lifts off the frame. The car has motorized seats. They rotate 360 degrees. The whole undercarriage is chrome and gold plated. The whole car has hard lines from the brake lines to the hydro lines. Even the spark plug wires are hard lines! Hand made custom a-arms completes this long list of modifications. Look for Aztlan at some of the local lowrider shows!