Misty Marie Gonzales – Car Show Hotties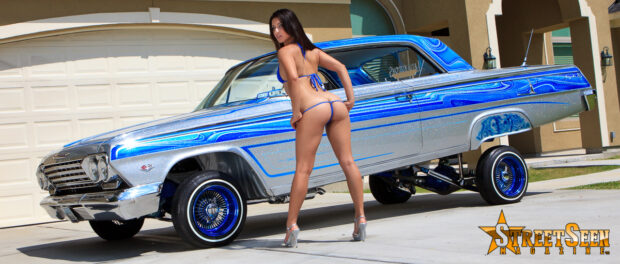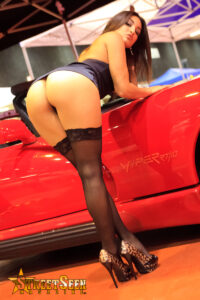 If there is anyone who embodies the title 'Car Show Hottie' in the current era, it's Misty Marie Gonzales; known to her many fans as Miss Misty the Model. She burst out onto the scene in 2011 at the San Antonio Texas Heatwave and has been a rising star ever since. Not only is this Houston, TX born model one of the most gorgeous ladies in the scene, but also one of the sweetest. Ask any of her fans and they can tell you that she is extremely approachable and never passes on a chance to snap shots with them. On stage, Misty has been a crowd favorite in many of bikini contests she's competed in, mostly because of her many diehard fans that cheer her on to first place.
In our many years covering car shows, we've had many opportunities to work with her. She has appeared in several print layouts for us; Her November 2012 feature with Robert Ramos' Blvd Boss, her almost too hot for print feature in Car Show Hotties Magazine, and her Vol. 34 StreetSeen Magazine cover with Adrian Treviño's La Mas Envidiada. She has also worked many car shows with us as a StreetSeen Magazine model. Her body of work speaks for itself and is one that will leave a lasting legacy on the custom car show scene. Enjoy some of our best shots of Miss Misty the Model from our many adventures together over the years.
Follow her on Social Media. Facebook / Instagram