Megan Kan – Car Show Hotties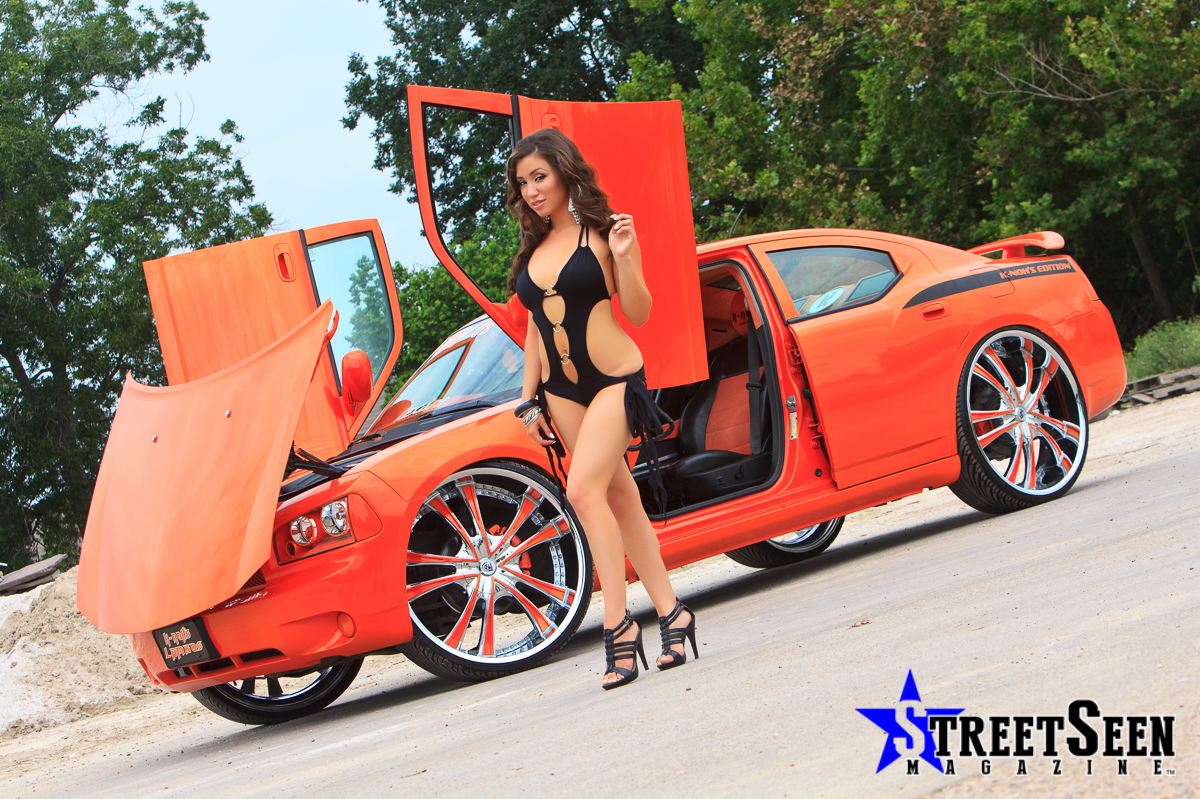 We often referred to her as our Germanese Hottie. Half German, half Chinese, Megan Kan had the perfect look to model for us. She worked at several car shows over the last few years and has appeared in several volumes of StreetSeen Magazine. This San Antonio hottie appeared on the September 2012 cover of StreetSeen Magazine and had a very steamy layout in Car Show Hotties Volume 3. Though we first met her online a few months before, our first meeting in person would be at the 2011 San Antonio Heatwave. Since then, she quickly became one of our go to girls for many events. She's intelligent, articulate, and let's be honest, very easy on the eyes.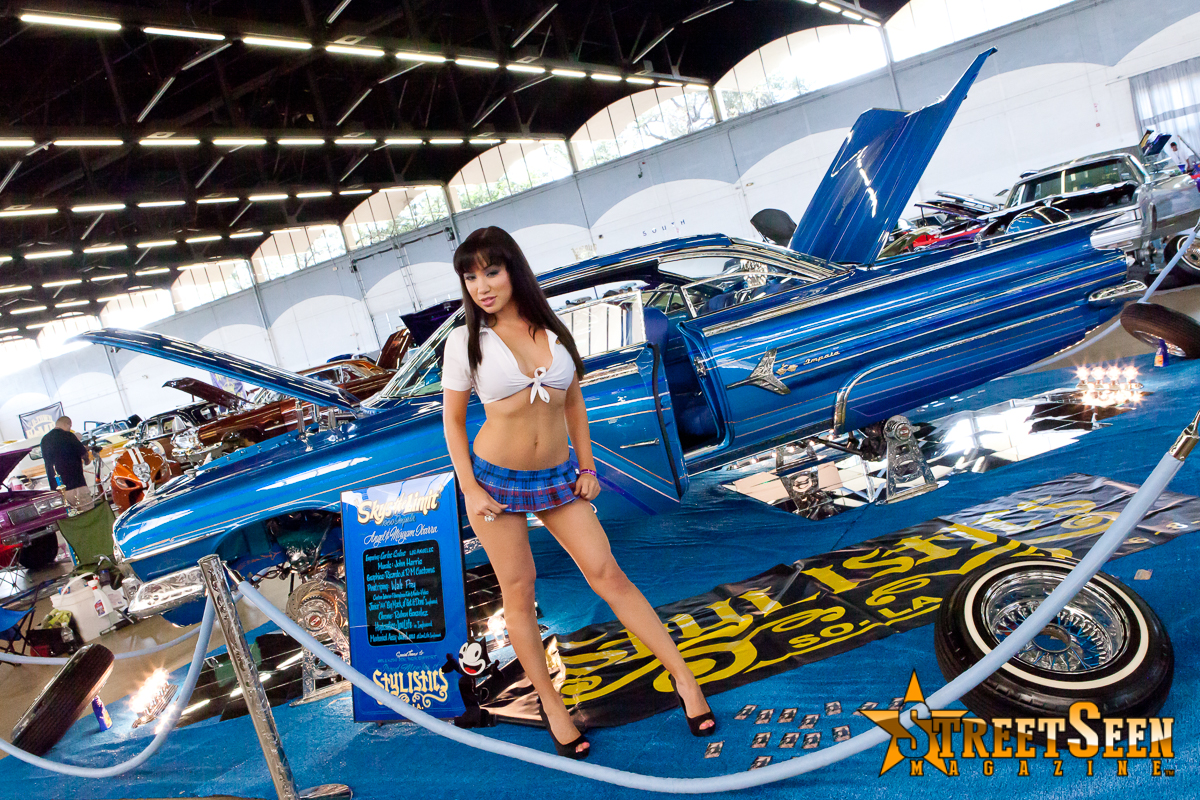 StreetSeen Magazine definitely pushed her to her limits when it came to comfort. She had never worn a G-string bikini for any public modeling jobs before us, and we're pretty sure not any after either. Her first show with us would be the Torres Empire Car Show back in 2011. Then, she carried a very nervous smile the entire day walking around the showgrounds with her ass half out of one of our intentionally "too small" schoolgirl outfits.
Nervousness eventually lead to confidence over the span of the shows she worked for us. Megan was once quoted as saying, "You can do anything in life once you're photographed in a thong," and we believe her. When asked about her experience working with StreetSeen, Megan replied with some key words describing her feelings, "Eventful, fun, exciting, accomplished, and inspiring." Well Ms. Kan, we don't think we could have put it any better ourselves. ??
Follow her on Social Media. Facebook / Instagram