Club Spotlight – JuiceD Car Club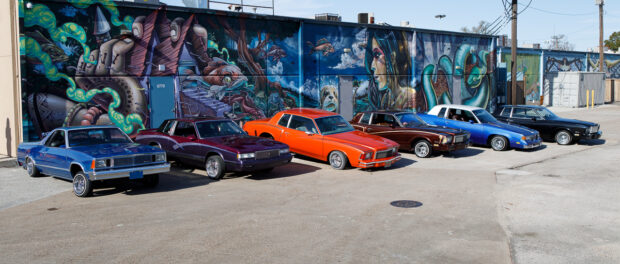 If you've been in the Houston lowrider scene for any length of time, then you've definitely seen them at many of the local car shows and picnics. Though the faces have changed over their many years of existence, the name remains the same – JuiceD Car Club (Pronounced Juiced, not Juice D). The club was formed by four friends on Houston's North and East sides back in the summer of 1994 who were looking for a change from the clubs they had been in previously. The name for their new club was clear to them. Since they all had hydraulics in their rides, like most low lows at the time, they would name this new club JuiceD. A trip to the neighborhood airbrush artist to do up some T-shirts and the boys were officially in business!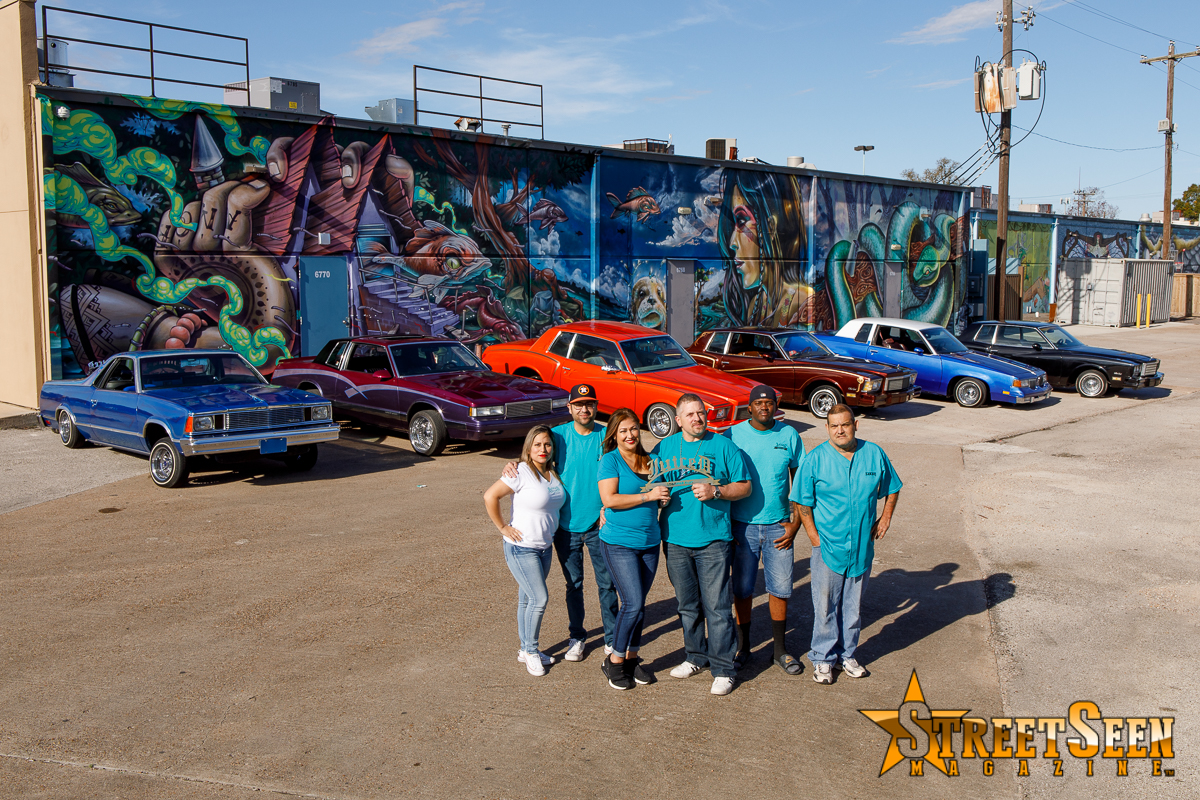 Within the first five years, JuiceD grew to five chapters. They added Baytown, Pasadena, Conroe, and San Antonio to their ranks. As times and trends changed, so did the club and its membership. These days, the club is one chapter with a solid group of die-hards led by their current President, David Walters, who took over the helm in 2002; several years after joining the club himself back in the Fall of 1995 with his 1963 Impala wagon. The original four founding members, Edward, Manuel, Andrew, and Noel had long since moved on to other things in their lives by the time Walters was voted in as president. Several of the decisions they had made from the very first days, like their iconic jade green club colors, still stand today.
Some things have changed over the years, however. With the emergence of air bag suspension into the lowrider scene, the club faced a challenge when new petitioners, who adopted the new trend, came forth wanting to join. The club could have changed their name and lose all of the history that came with it, but Walters opted for a different path. "The juiced car was the root of this club. Even though some cars don't have them, we adapted to new styles over the years," he said. This left the door open to many custom cars to join who might not otherwise have been able to, allowing the possibility of the club growing yet again in the future. It's safe to say that adapting to the trends and times over the years has been a strategy for longevity. Walters said, "Although the club has had its ups and downs, it has stood the test of time. It had to adapt several times, taking in other trends such as big wheels and air bags, but held on to its roots as a true lowrider club, focusing on friendship and loyalty above everything." Wise words from a president of one of Houston's oldest clubs