Texas Innovator – 2003 Chevy Tahoe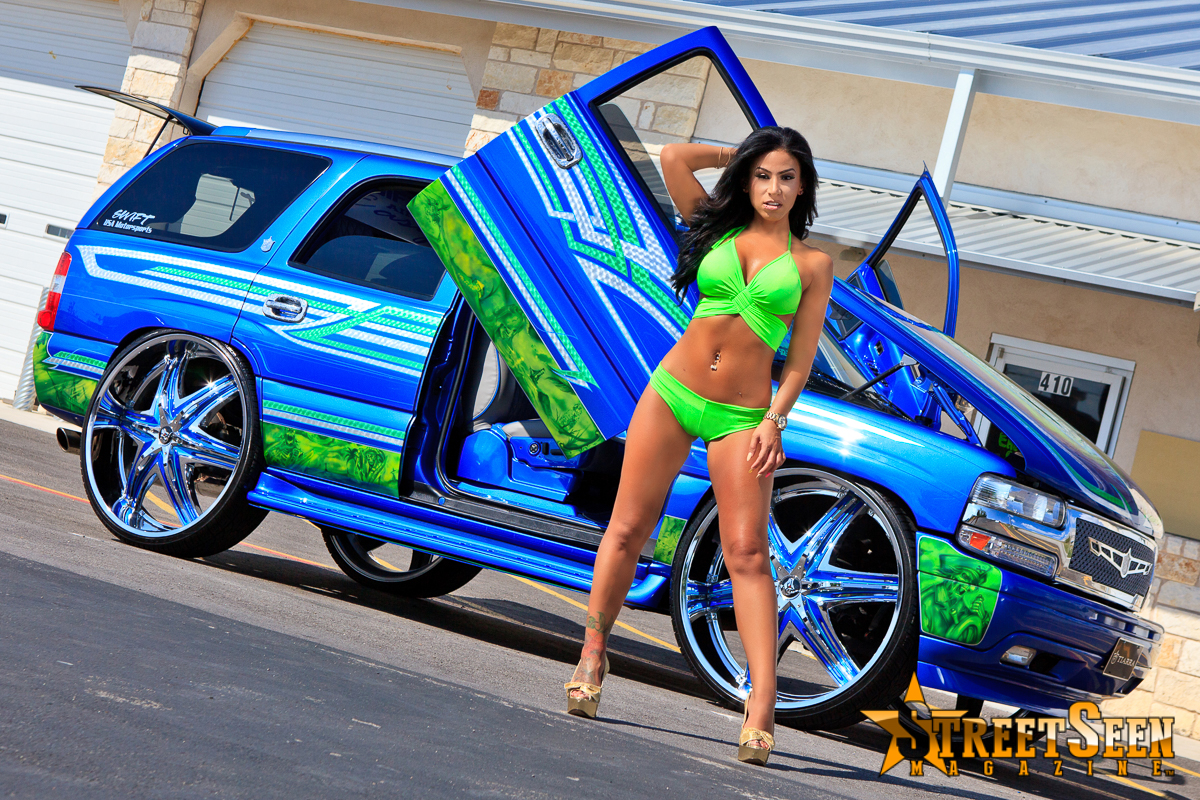 Story by Damon Luckey • [email protected]
The city of Austin, Texas – A city most notably known for the University of Texas Longhorns, its 6th street nightlife, the South by Southwest music festival, and the Texas Heatwave Car Show.
Yet, in the spring of every year, an event known as the Texas Relays that originally began as a track meet at the University of Texas, has morphed into a social event complete with bike meets, pool parties, and the ultimate stage for stuntin' in the parking lot of the former Highland Park Mall. This is the most unorthodox automotive fashion show that one can imagine. Yet it continues to grow yearly. Car clubs and cliques from across the state flock to Austin for this one weekend to represent their city. Photographers from all over, come in to get some of the best footage of the hottest whips the state has to offer.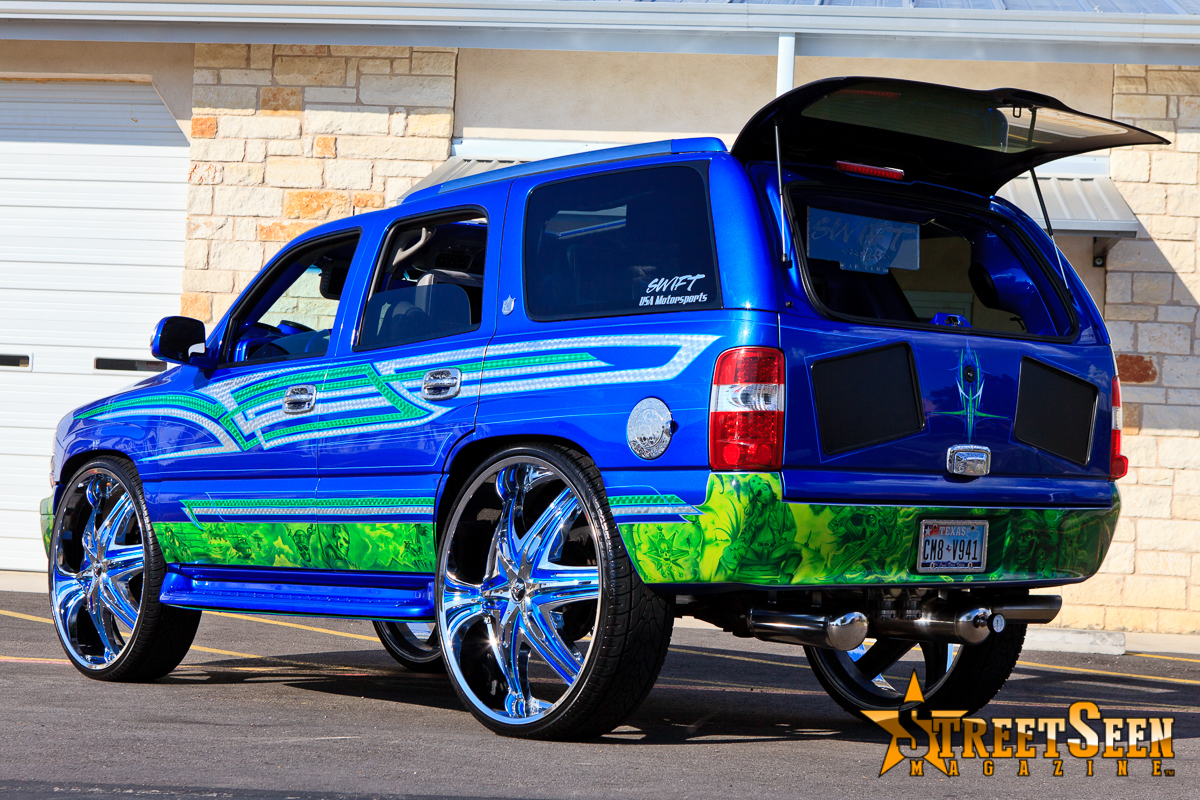 Considering all of this, there's always one constant as you exit off of Interstate 35 to Airport Blvd. en route to the mall.  "The Rim Shop" located on the right hand side, owned by Gus Menchaca, and this beautifully sculpted blue Tahoe usually parked roadside almost as a Austin city disclaimer of Paul Wall, Slim Thug, and Riff Raff's "How to be the man".
As a council member for the Austin, Texas chapter of Swift Car Club, Gus was well aware of the standard he must uphold with this build. He began with Pepe Customs out of Austin, Texas for the Lamborghini doors. For the paint he contacted Jason's Custom Paint & Body out of Buda, Texas to lay down the blue.  Pablo Mendoza came in to accent the blank blue canvas with silver leafing and pinstriping.  The airbrushed murals were done by Big Boi Airbrush out of Tamaulipas, Mexico.
When he switched focus to the inside, he contacted Roy's Custom Upholstery for the interior seats and carpet. After Jason's installed the full roof sliding ragtop, Roy's completed the custom headliner as well. The Fiberglas door panels, rear seat console, iPad dash bezel, rear pillars, and rear plexiglas mount were designed and fabricated by DLux Kreationz, Inc. out of San Antonio, Texas.  Abel and Carlos Cedillo, out of Austin, Texas, completed the prep work on the fiberglas fabrication and also fabricated the fish tank and mount. The custom dash top was also fabricated by DLux Kreationz, Inc. while molded in, prepped, and painted by Jason's.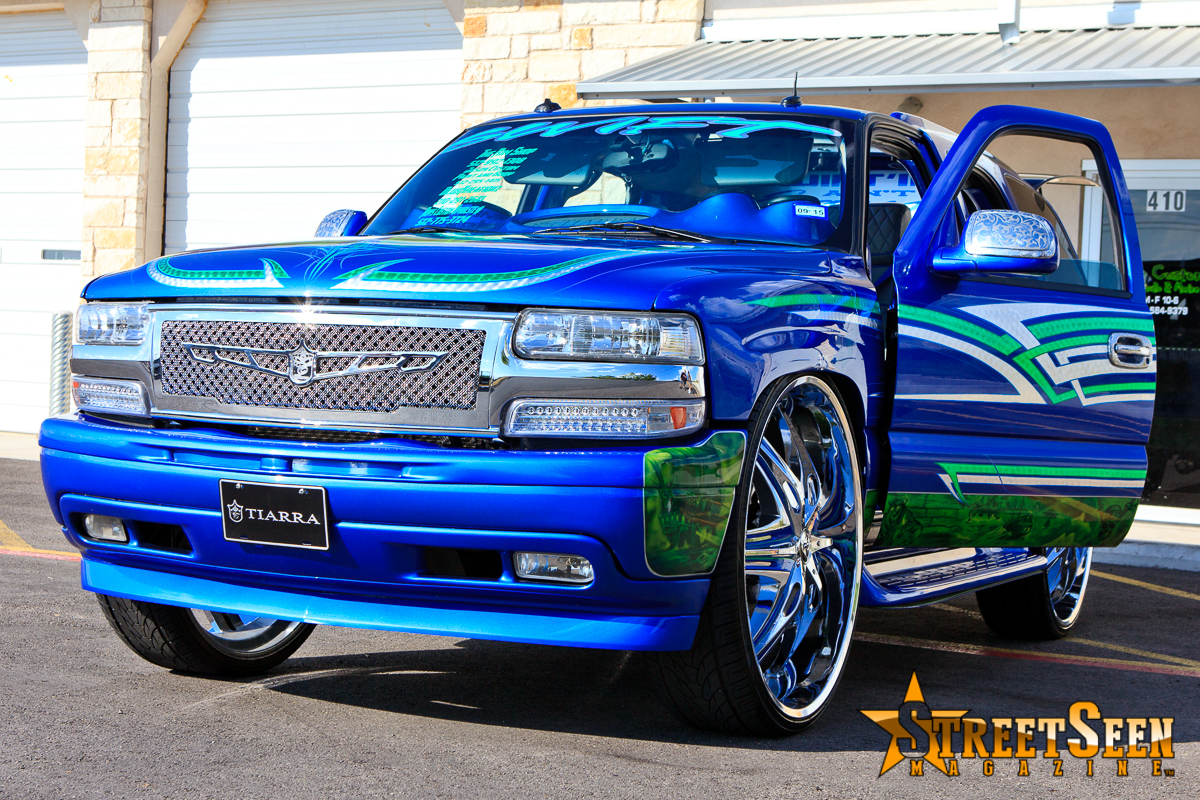 After purchasing his 32″ Diablo Elites through The Rim Shop, he contacted none other than the air ride guru out of San Antonio, Texas, Gilbert Gonzales at USAMotorsports for the air bags and proper fitment.
Though, this build is a culmination of a couple years of hard work and dedication it couldn't have been done without the support of close friends and family, and Swift Car Club.
Special shoutout to Susan Menchaca, Gus' wife, for being his strongest supporter and to Jason's Custom Paint & Body for all of the late nights and hard work. "Swiftin' Ain't Easy!"