Outta Control Car Show 2011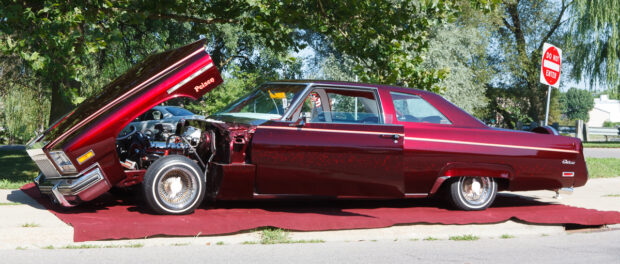 StreetSeen Magazine was excited to find itself back in the Wolverine State after having such a great response several months before in 2010. Part of that great response came from the good people of Outta Control Car Club who invited us back to Saginaw for the show they put on at Ojibway Island Park every year. The day we arrived, Alex and the Outta Control boys treated us to a tour of downtown Saginaw where a party on the plaza was in full swing. It reminded us very much of San Antonio. It must have been the tejano bands on stage. It was a great start to a fun weekend.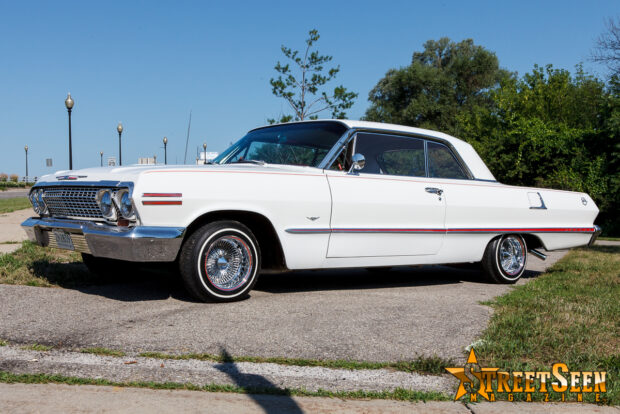 Saturday morning, the weather was picturesque for a car show. We never see weather like this back in Texas in late July. The long branches of the native willow trees were swinging in the cool breeze. There, we saw many good friends wet met several months before like the Low 4 Life Crew. The club was showing strong. Toyo introduced us to the new lady in his life… a 64 ragtop Impala which very much reminded us of his former love – Suicide Revenge. We know old habits, as well as old flames, die hard. We were also treated to a host of gorgeous rides from clubs around the area and beyond. The club games were going and the music was flowing. Everyone was having a great time. We wish we could have stayed even longer than we did, but we do plan on being back in Michigan as soon as possible. Thanks to the guys for having us out!