Independent Car Show 2011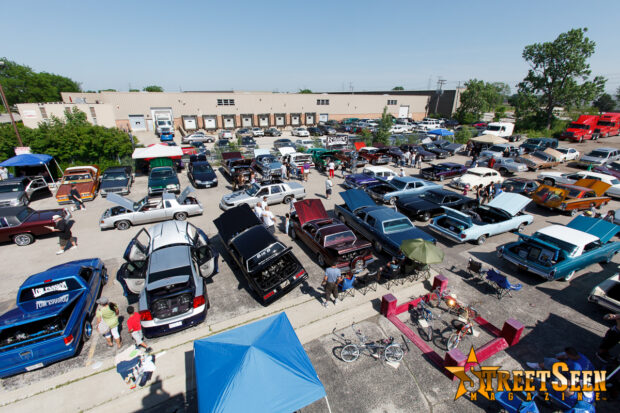 StreetSeen Magazine made the 19 hour trip from Houston to Chicago on the invitation of Felipe "Phil" Villarreal and the Boys from Independent Car Club. Anxious to check out the Windy City for our first time ever, we jumped on the opportunity.
For anyone who's visited the city before, we don't need to describe how grand it is. The weather in early June was picture perfect for a car show. There are not a whole lot of major car shows that take place in the area, so we were expecting a smaller affair – set outside of the Buzz Bomb Diner and Bar. To our surprise, the parking lot was jam packed with riders from all over the city and beyond.
We were shown a lot of love at our booth. Many came up and purchased several magazines each. They read through our books while enjoying food and beverages indoors. Outdoors, the quality of rides rivaled that of any Texas show.
In fact, one Texan in particular, Michael "Sic" Cato of Houston Stylez CC was in town about a month before we arrived bringing his artistic paint style to the clubs in the area.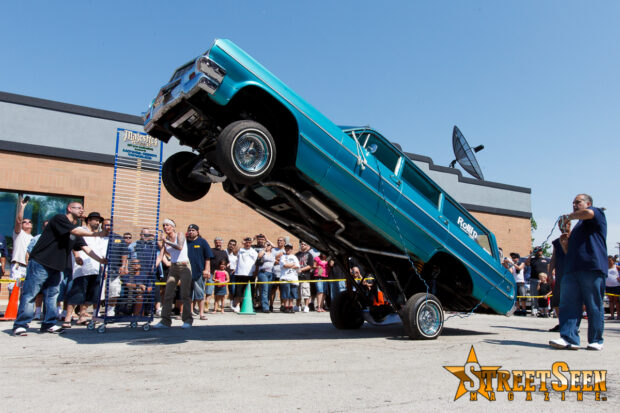 The car hop at any event is a highlight. We saw rides destroyed while reaching for that extra inch. With live outdoor music to set the soundtrack for the event, we forgot this was a smaller event. We now have family in Chi-Town.
Big Shout out to Felipe, Adolfo, Freddy, and the gang of Independent CC for inviting us out. Also shout out to Memo and the Damage CC boys for going out of their way to show us a good time before the show. We will definitely return to the area as soon as we can.