Last Minute – 1950 Pontiac Silver Streak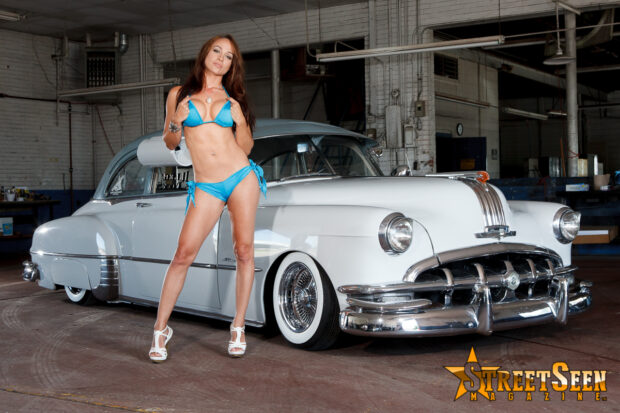 Story by Jeff Ermann • [email protected]
The original member of Oklahoma-based Illegal Toys Car Club, Gustavo Julian is also the eldest of the 20-member crew. And naturally, that comes with a bit of ribbing. "They always give me hell," says Julian, who turned 39 in October. So two years ago, after nearly two decades of working mostly on low-riding, candy-painted show cars, he decided it was time for his ride to catch up with his maturity. He bought a 1950 Pontiac Silver Streak and began restoring it. "When I got it, it was all original. It was in good shape," he says.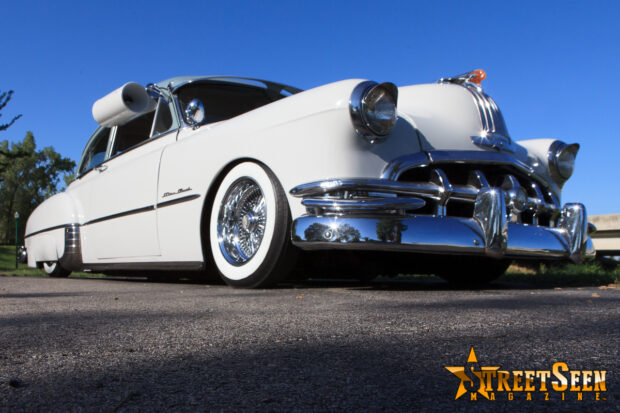 He resisted the temptation to customize the car as he and his club-mates had done so many times before. Unlike many of the pimped-out rides his club has earned a reputation for producing, the Silver Streak has been restored to virtually 100 percent original specs. "I wanted to do something different," Julian says, "I feel like this car is me. I've been trading cars my whole life. This is the only one I kept." And unlike so many custom cars that are chauffeured to competitions and back via trailer, with rubber seldom meeting road, Julian's Silver Streak isn't for show only. He regularly tolls around town in it on sunny days, sometimes taking it for jaunts of up to two hours. "I drive it all the time. Every time we get a chance, we drive it. The car gets a lot of props when I drive it. The big difference with this car is, a lot of the older people give me a thumbs-up. I get a lot more respect from that car than any other car," he says.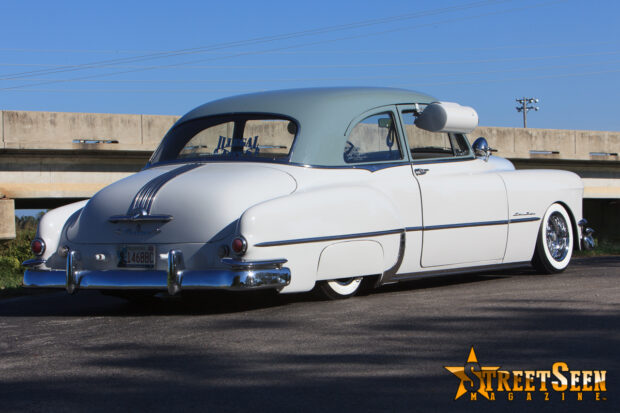 That respect, though, isn't limited to baby boomers with who he shares the road. Despite a late entrance on the tour last year, it earned second place for street cars on the WEGO Tour. "You don't see many Pontiacs. Mostly, everybody wants to see the Chevy. You're not going to see this car very often anywhere else," Julian says. Aside from the upholstery, done by Alex Upholstery in Oklahoma City, all of the work was done by Julian and his Illegal Toys partners. Julian first dropped in an old-school hydraulic system and removed and polished all of the chrome. From there, it's simply been a matter of shopping for small original parts, such as spark plugs. "I'm always looking on eBay," Julian says.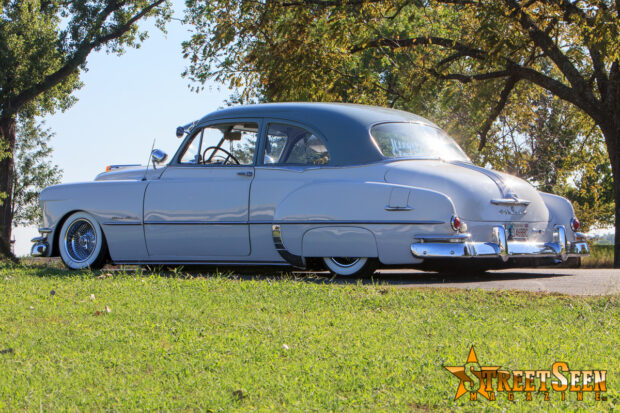 Julian cleaned up the car's original "Straight 8" engine, an eight-cylinder engine Pontiac used from 1933 to 1954in its quest to provide affordable luxury. When he opted to repaint the car to its original color—cream body with a teal-ish roof—he did so over the objections of his buddies. "They didn't think that color combination would every look good," he says. "You probably won't see another car with that color combination." Julian named the Silver Streak "The Last Minute" in honor of his father, Francisco Julian Sr., and his brother in-law, David Castellanos. His father passed away in December 2009, and his brother in-law passed in April of this year. "They supported us a lot and the thing is, they fought until the last minute," he said. "That's why I wanted to call it that, because I think you've got to live life, every minute like it's your last minute."